Hindhead Golf Club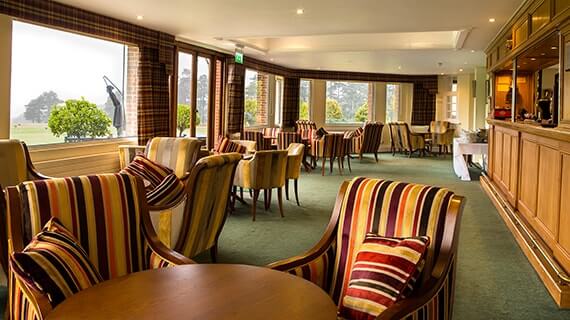 Founded in 1904 by Sir Arthur Conan Doyle and a small group of golfing enthusiasts, Hindhead Golf Club is set in one of the most glorious natural settings and ranks amongst the best of Britain's heathland courses. A variety of tees makes it accessible for all golfers, from scratch to higher handicappers alike.
But at the heart of every golf club is the club house and pro shop.
We worked with Hindhead Golf Club to improve the lighting in their bar and retail spaces. We've replaced 40 old 50 watt halogen lights with 5 watt LED GU10 lights which has not only improved the brightness in these spaces but reduced the lighting electricity bill by 80%. As LED bulbs have a life expectancy of 20,000 hours, the golf club will also save on bulb replacement costs.
The Pro-shop went through a major refit to modernise it for the future. We discussed the lighting options with Mr Benson and subsequently provided and fitted LED strip lights to brighten the centre of his retail space.
I consulted M&C Electrical as my local expert to advise on poor lighting in my retail space. They recommended I change to LED plus the introduction of a lighting plan. They carried out the work quickly & efficiently around my staff & customers. Our lighting has improved tenfold & over many months I have not had to replace a single bulb. I would strongly recommend M&C Electrical for domestic or work premises, I found their work & customer service to be first class. Kind regards, Ian Benson Benson Golf Ltd PGA Club Professional Hindhead Golf Club